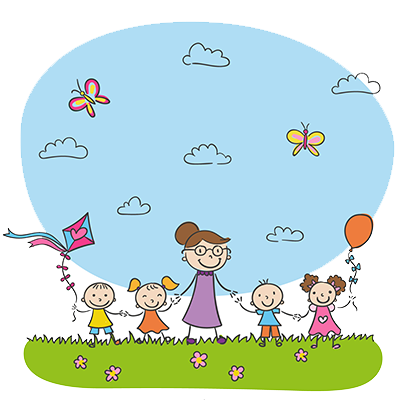 "A Place To Go, A Chance To Grow"
The S M Angels Play School and Day Care Centre is such an institution located in Powai, which is one of the Mumbai's prime area. At our centre we have carefully trained staff who are equipped to identify the potential of each child and direct their capacities to actualize their full potential.
"Dear Teachers,

It is said that school is the second home for a child as they spend most of their time leaving the comfort of their moms lap. They embark towards a new journey and learn to make new friends, learn new things and most importantly to share things. In this one year Mannat has learned a lot thanks to the dedicated contribution of Poonam,Sudha and Minal mam! You all have struggled a lot and have proved that a teacher's duty never stops even during the times of a pandemic. The next generation of scientists, engineers,doctors, business man/woman are shaped by you. So, me, my husband and Mannat would like to thank you from the bottom of my heart."
Register Your Little Angel With Us Today!